We are pleased to inform you that the TopFX cTrader app has been updated to enable a better chart trading experience for both Android and iOS. Please open the app and follow the in-app guide to find out what has changed or take a look below. If you haven't downloaded TopFX cTrader yet, you can do so from our client area.
Quick access to your favorite Timeframes/Periods
Briefly tap on the Chart Period button to quickly switch between your favorites.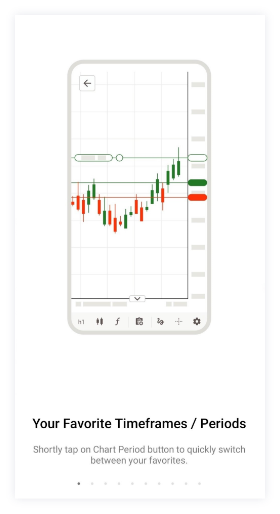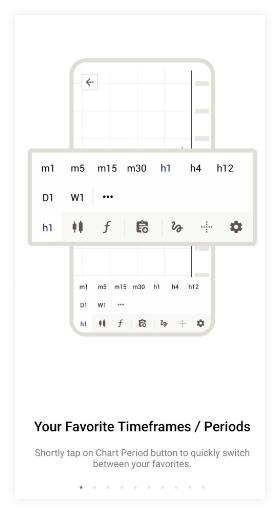 Easy access to your preferred chart type
Tap the chart type selector to visualise the chart in your preferred mode: candles,bars,lines or dots.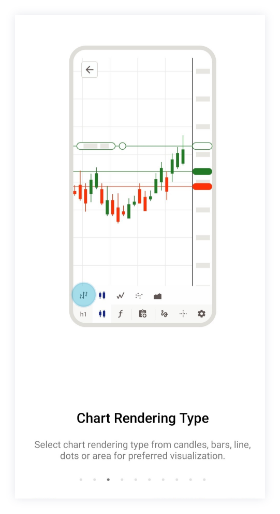 Advanced charting options
Tap and hold the Chart Period button to choose your preferred timeframe period. The cTrader app features standard, tick, renko and range periods.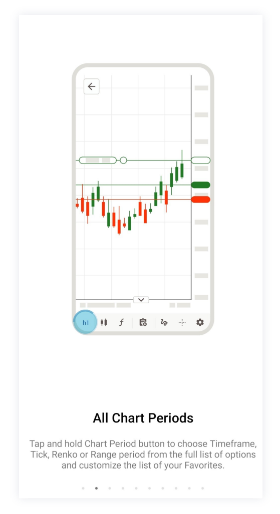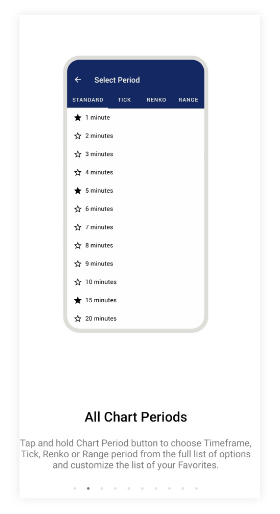 Add & edit indicators
Briefly tap the indicators button to add indicators from the list of recently used or find them by name. To edit the indicator setting, simply tap and hold the indicators button.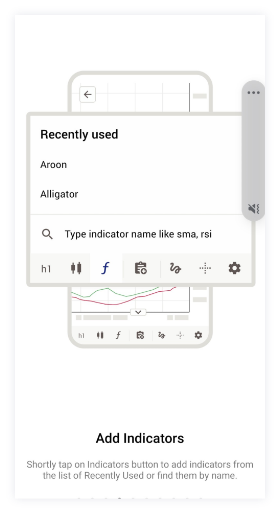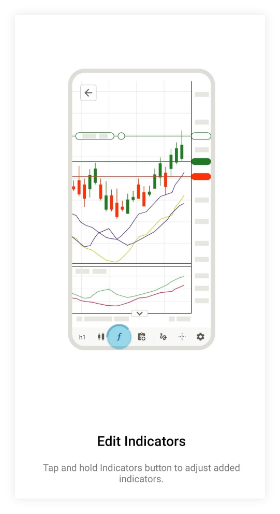 Add & edit drawings
Briefly tap the Drawings button to quickly add a new drawing to the chart. Tap and hold the button to customize the settings.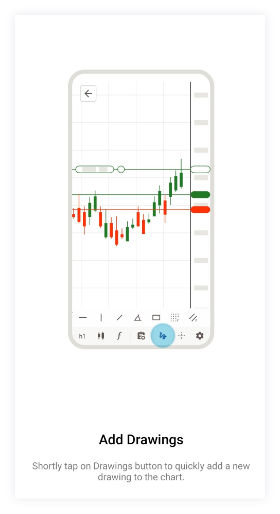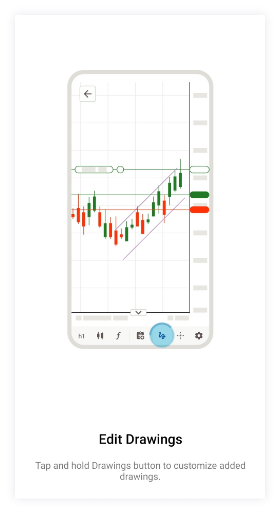 Place an order from the QuickTrade Panel
Briefly tap on the New Order button to display the QuickTrade Panel & place your order. To place an order (Market/Limit/Stop/Stop-Limit) with advanced settings, tap and hold the New Order button.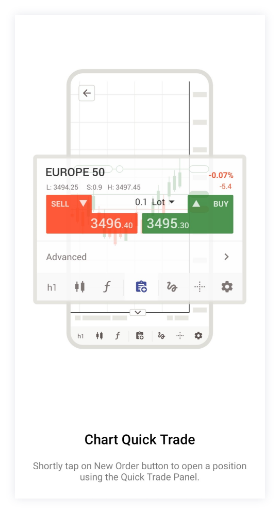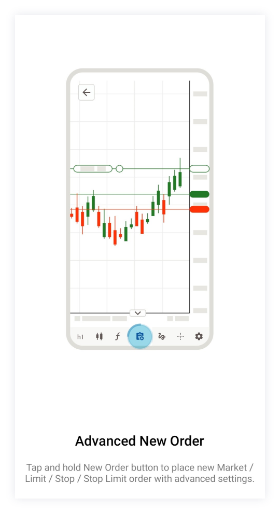 We hope that you enjoy the upgraded trading experience on TopFX cTrader!